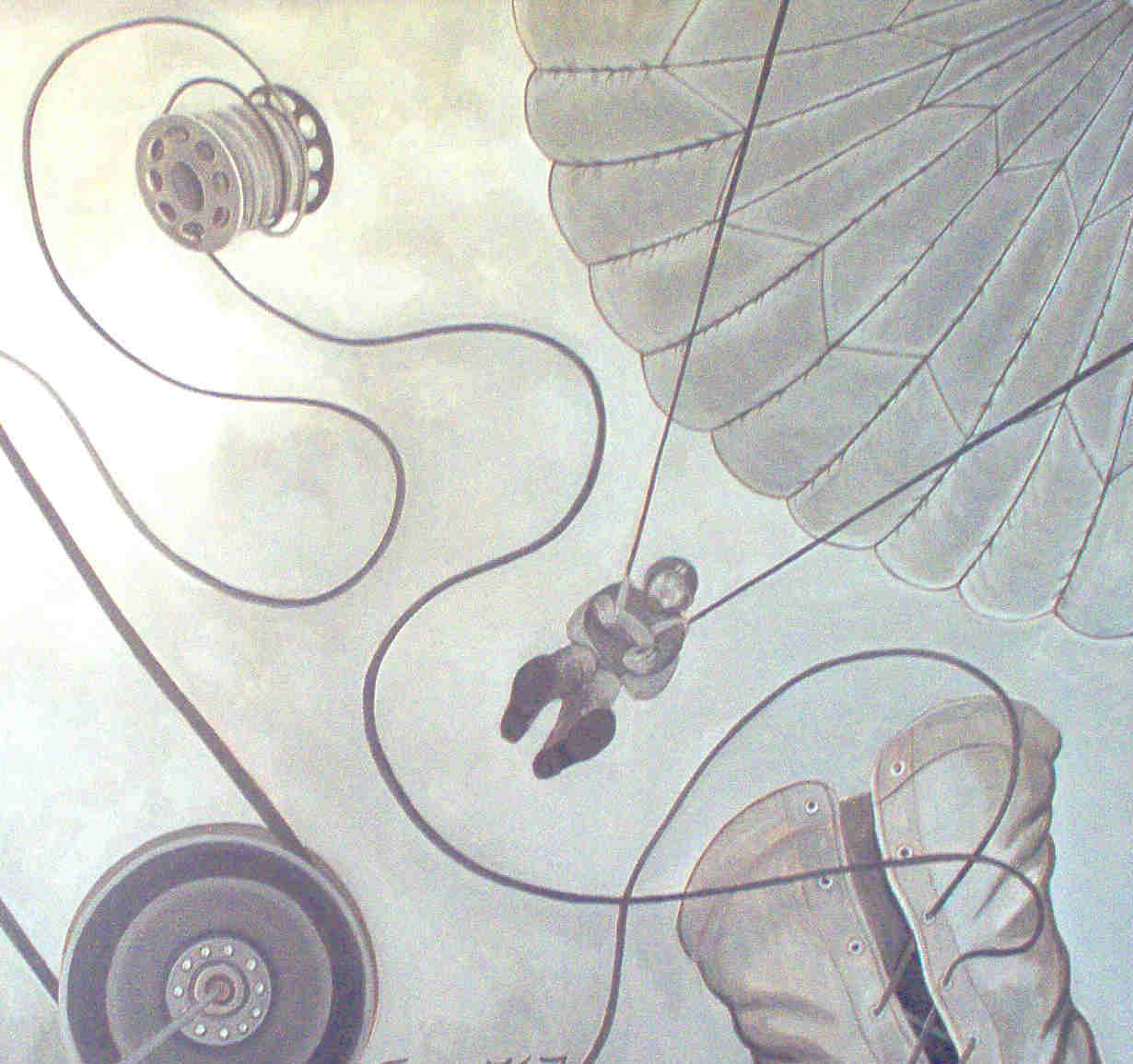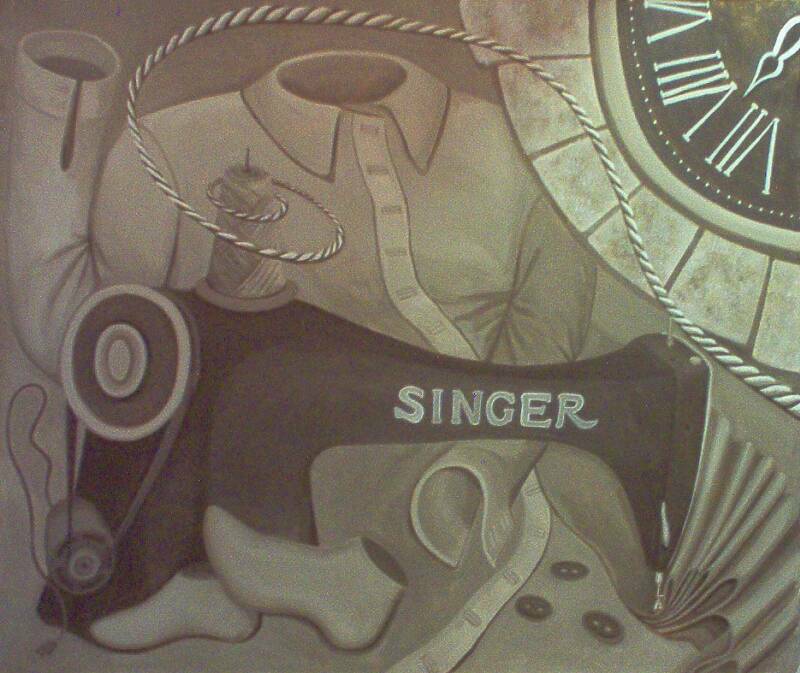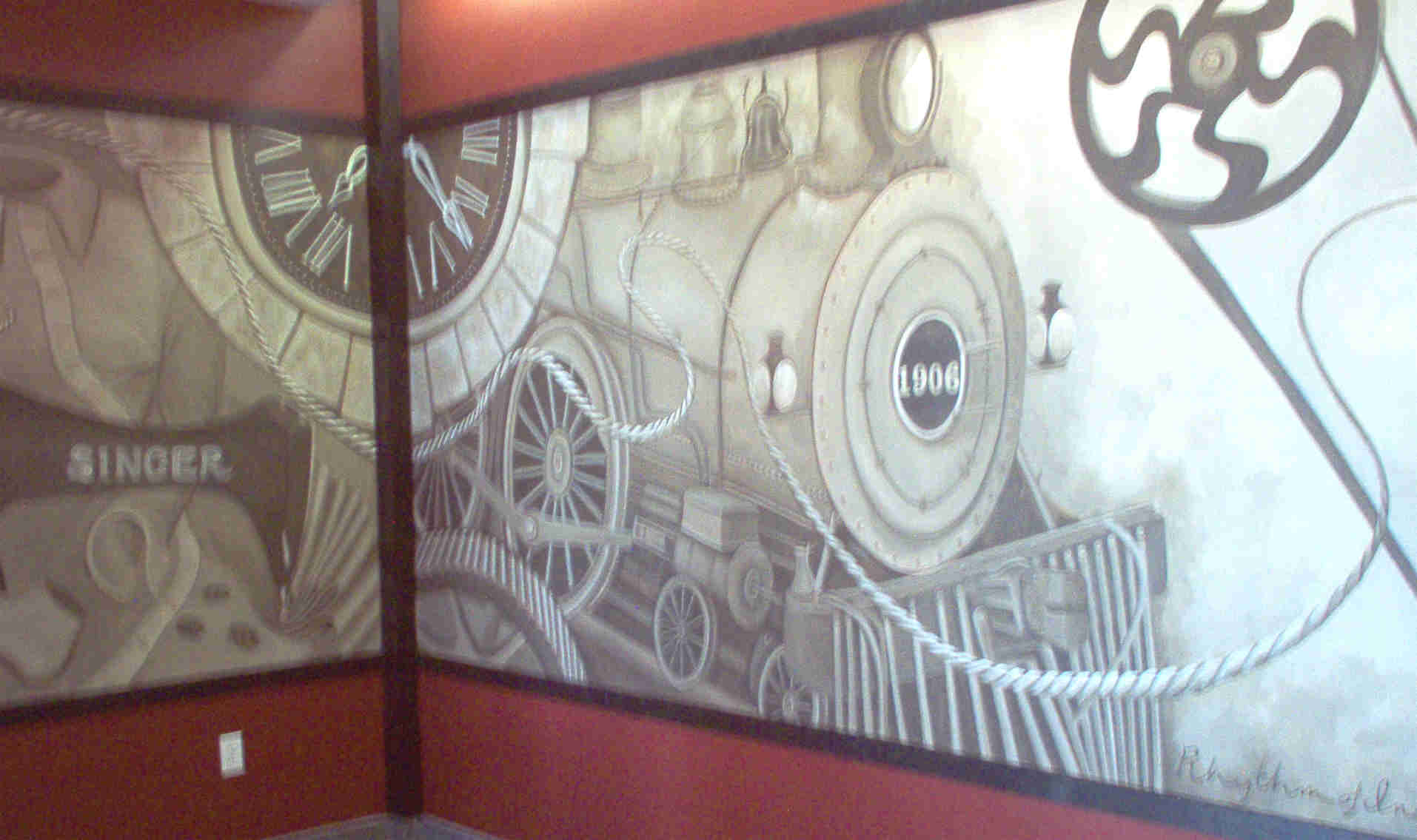 " Rhythm of Industry" captures the sounds and textures from The Stoughton Rubber Co.,maker of rubber raincoats, and The Corcoran Shoe Co,maker of paratrooper boots. Included is the train representing the railroads, a necessary part of the industrial landscape.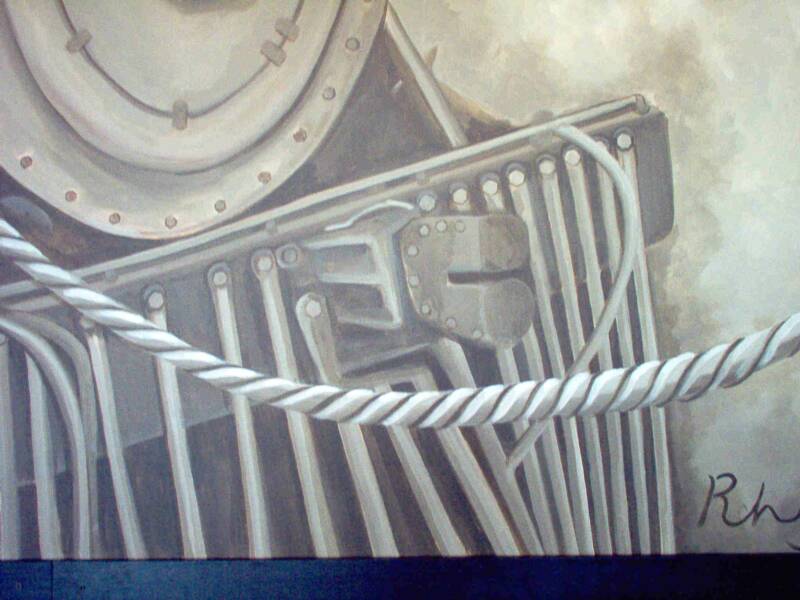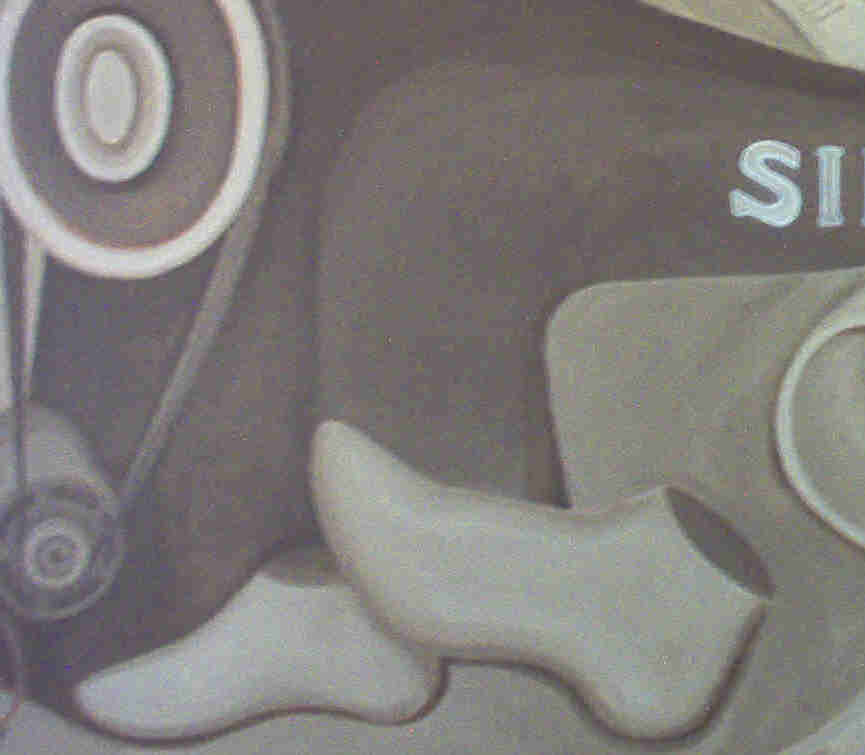 Trackside Plaza

2 Canton Street, Stoughton,MA02072

This mural is on stretched canvas spanning 5' x 15". It can be taken down for relocation.

"Rarely in business and art are one's expectations filled as completely as

Ms. Feragen's work."

                                                           Steve Kelley, Owner of KC Real Estate LLC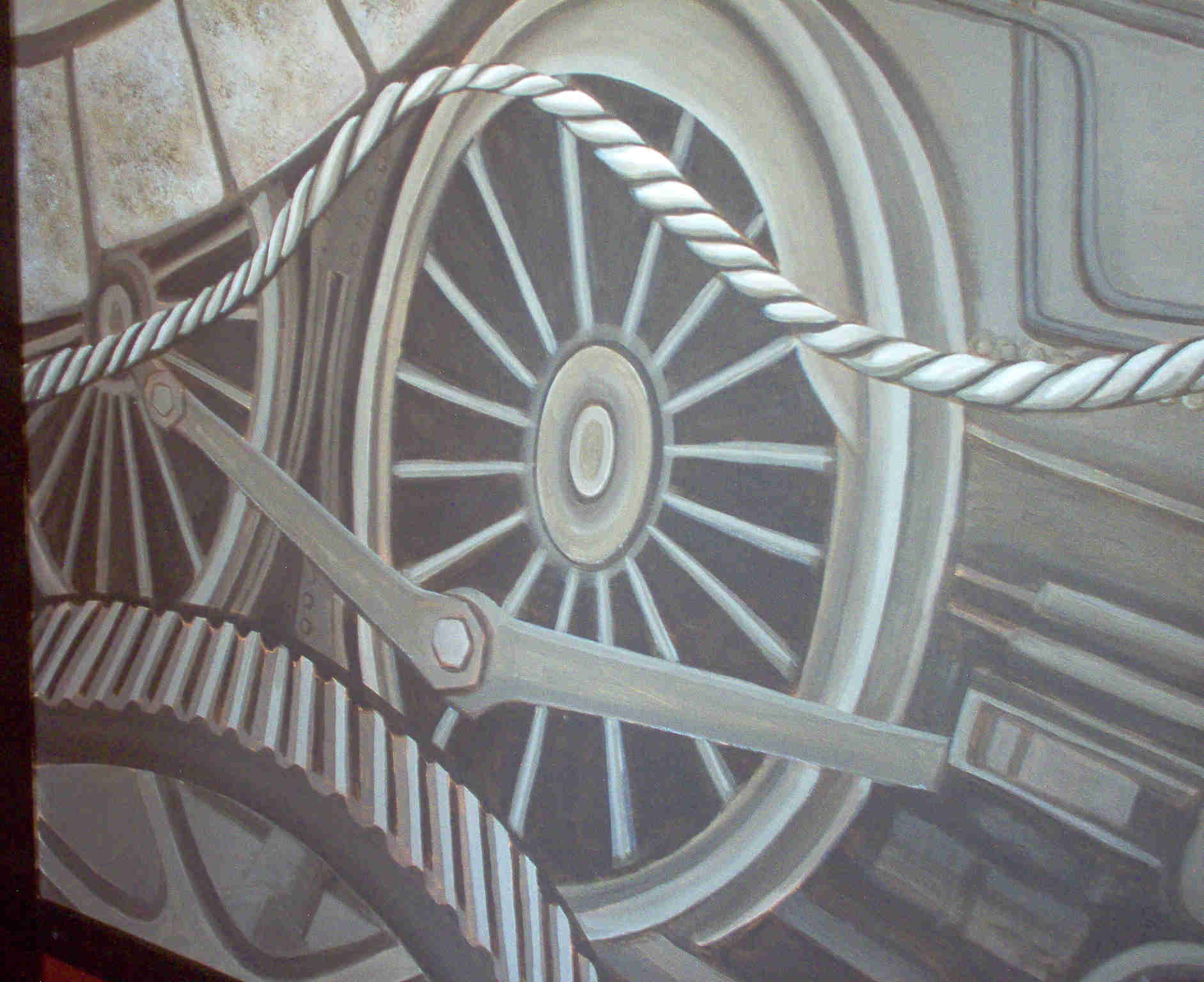 In celebration of 2 Canton Street's 100th year, the industrial history of the building was painted in the style of an old photograph. The thread symbolizes the working lives of the people who came and went during that time. The sounds of the past can still be heard in the ticking of sewing machines from fabric artists working today.