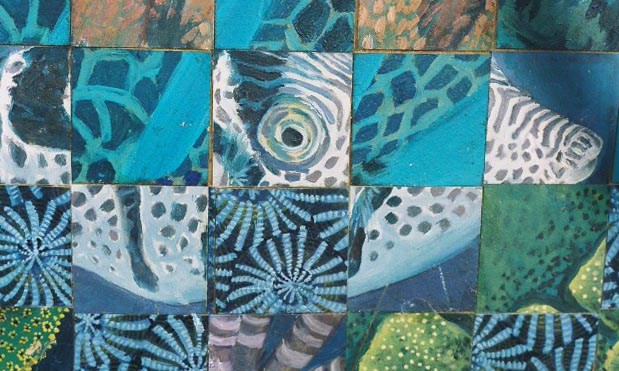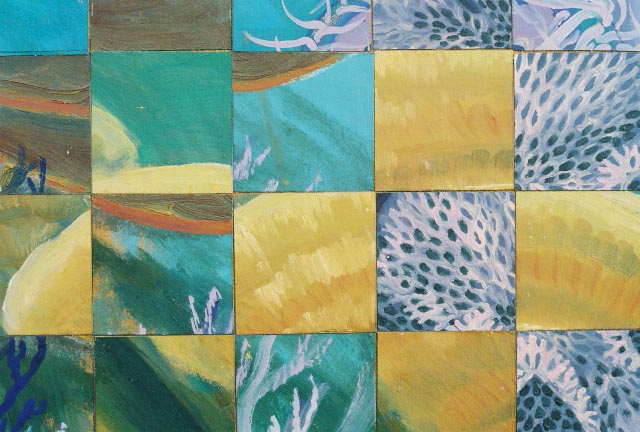 A few details of the sensuous brushwork and thoughtful color scheme.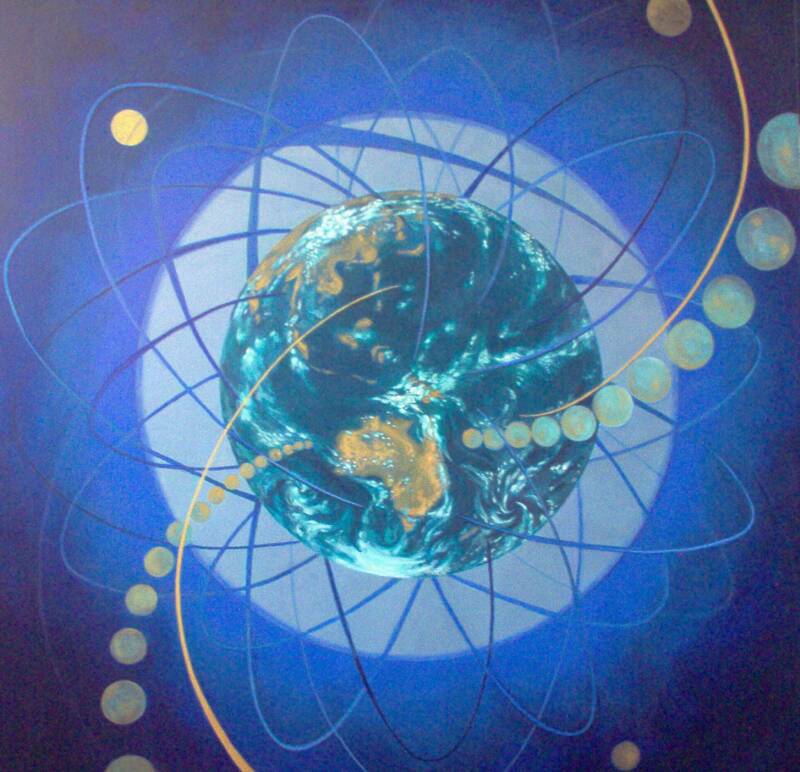 "Chaos&Cosmos" (Acrylic 42"x 42")

is a recently completed commission . This image illustrates the Earth as a dynamic system in constant flux with energies coming in and exiting at the same time maintaining a churning equilibrium.The flattened halo around the planet is meant to evoke a historical reference to the Medieval illuminated manuscripts and our journey forward into an imagined future.In our minds we are carrying both the unconscious past and the projected futures as we create new realities. This was done for the fabricating room of an engineering firm.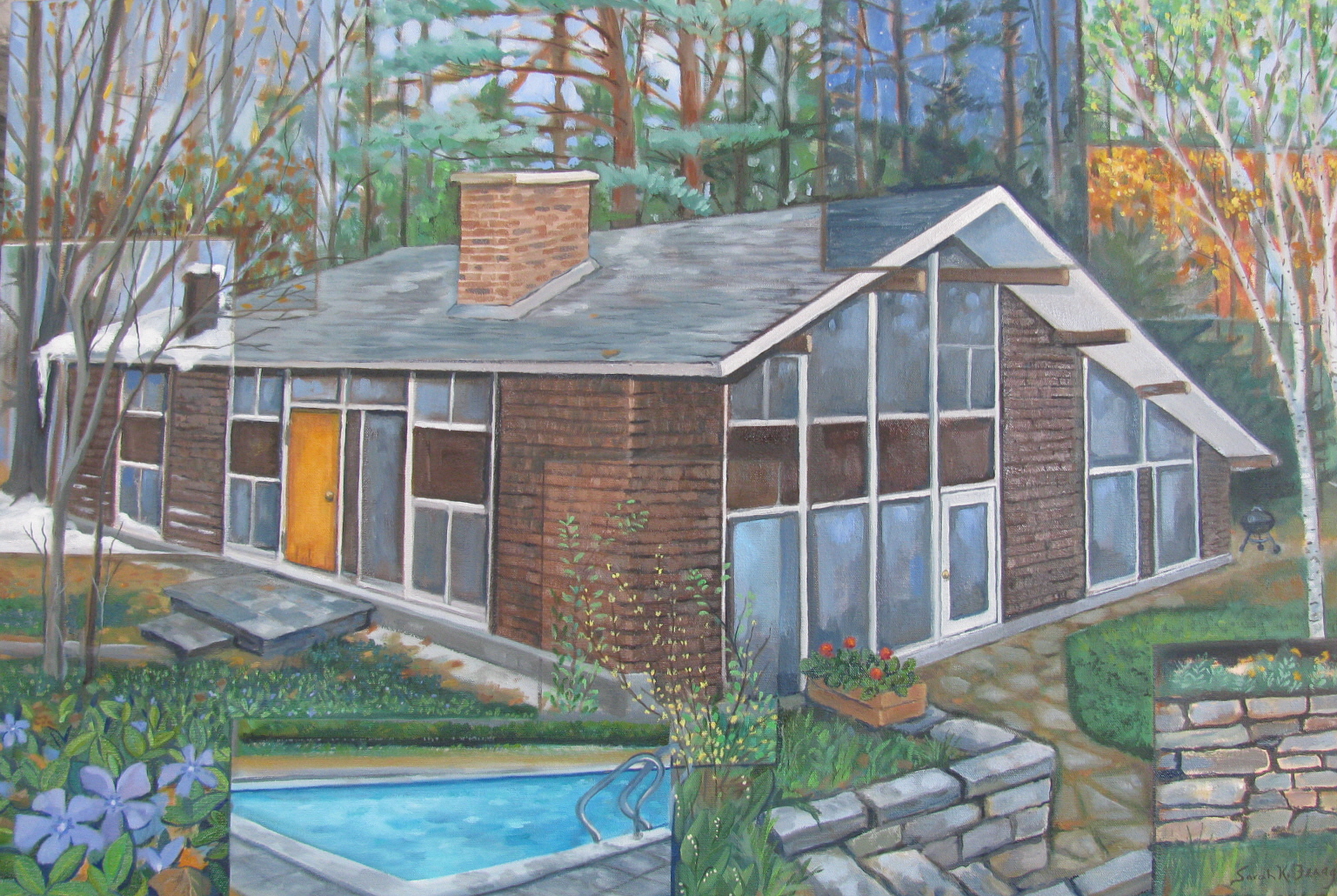 When a dear friend downsized from her home of 54 years, her family approach me to do a house portrait to mark the occasion.  I broke the composition into windows of time. These are a way that I can formalize the years of passing memories and seasons. I wanted to portray the wonderful sense of intimate materials associated with this  historical Phillip Johnson design.

I'm told they still find nostalgic details years later.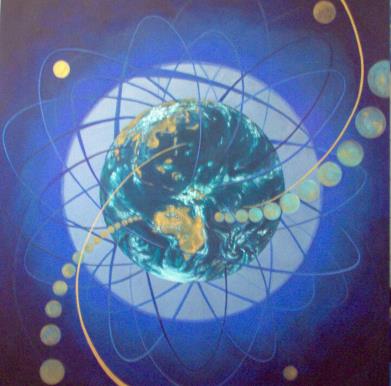 In 2013, Real Estate Developer, Steve Kelley decided to build a model outdoor train to attract customers and amuse children.

Soon after I started painting the fiberglass

tunnels, the Boston Bombing occurred. This event was memorialized by painting the lyrics of America the Beautiful. I wanted to inspire others that when tragedy strikes to look for the best in us and in our country. The people of the Boston area really rallied in the most amazing ways. These heroes make this place a wonderful to live.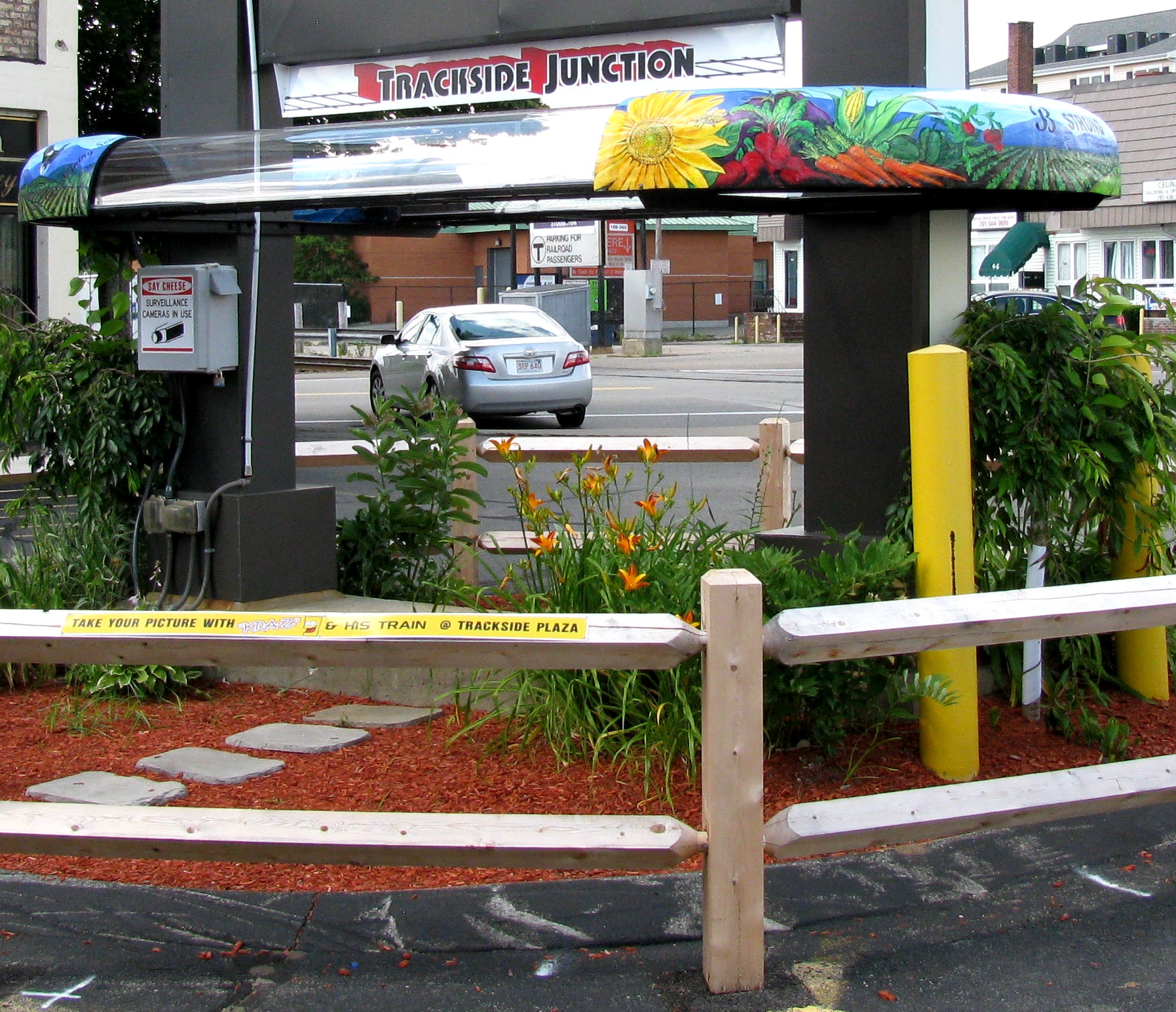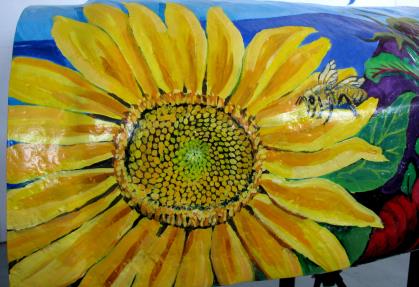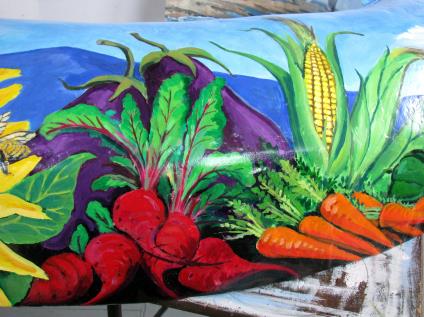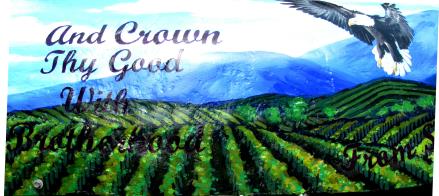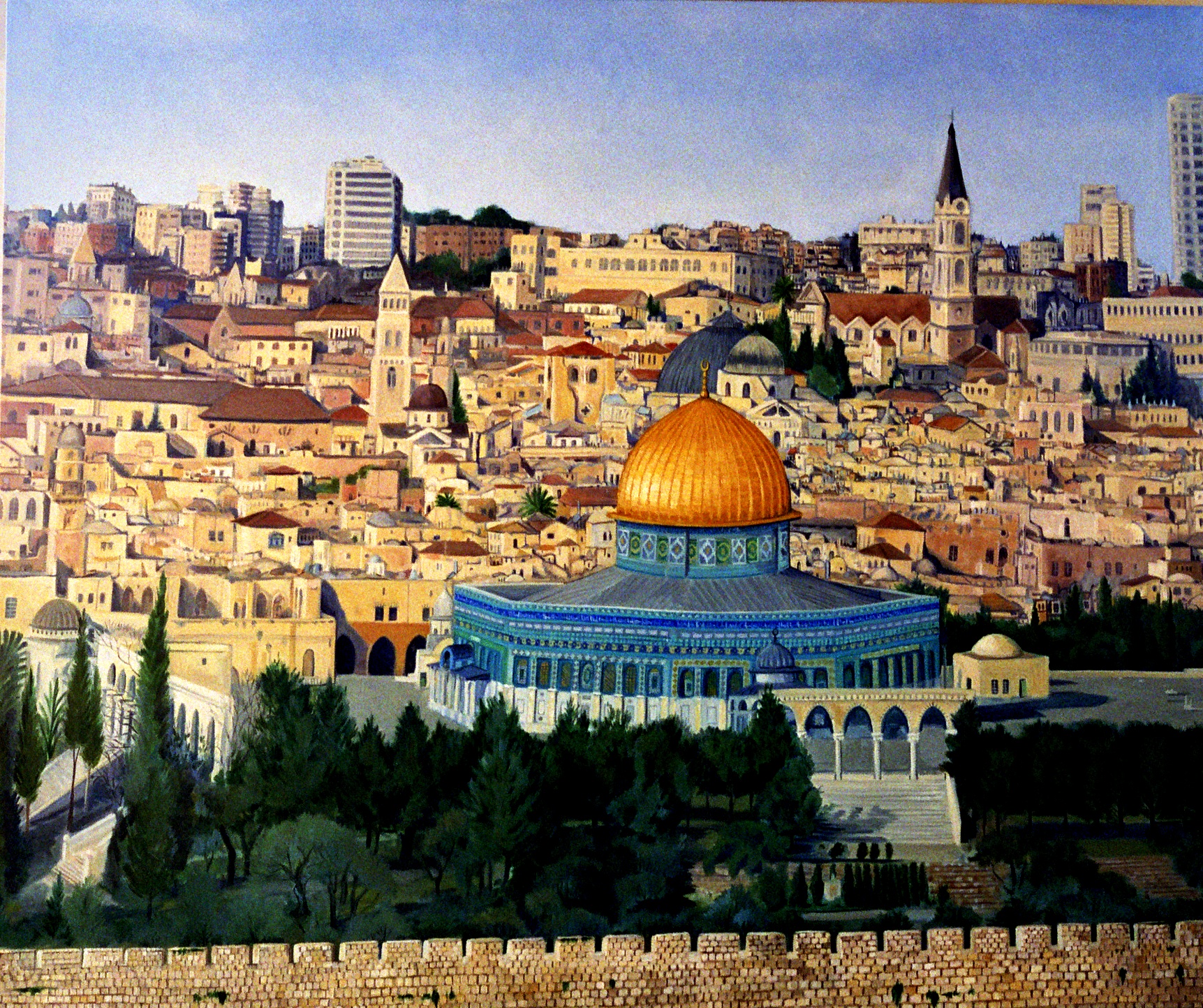 In 2006, an owner of The Dublin House in Dorchester hired me to reproduce The Dome of th Rock for his apartment building in Remala. It's done on linen and is a canvas 40"x60" . The extreme detail painted took for months to execute. I hope he is still enjoying the artwork.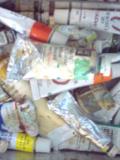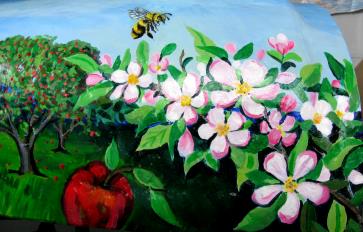 This is the inside of one of the tunnels. The imagery represents Cape Cod and correlates to the lyric, "From sea to shining sea".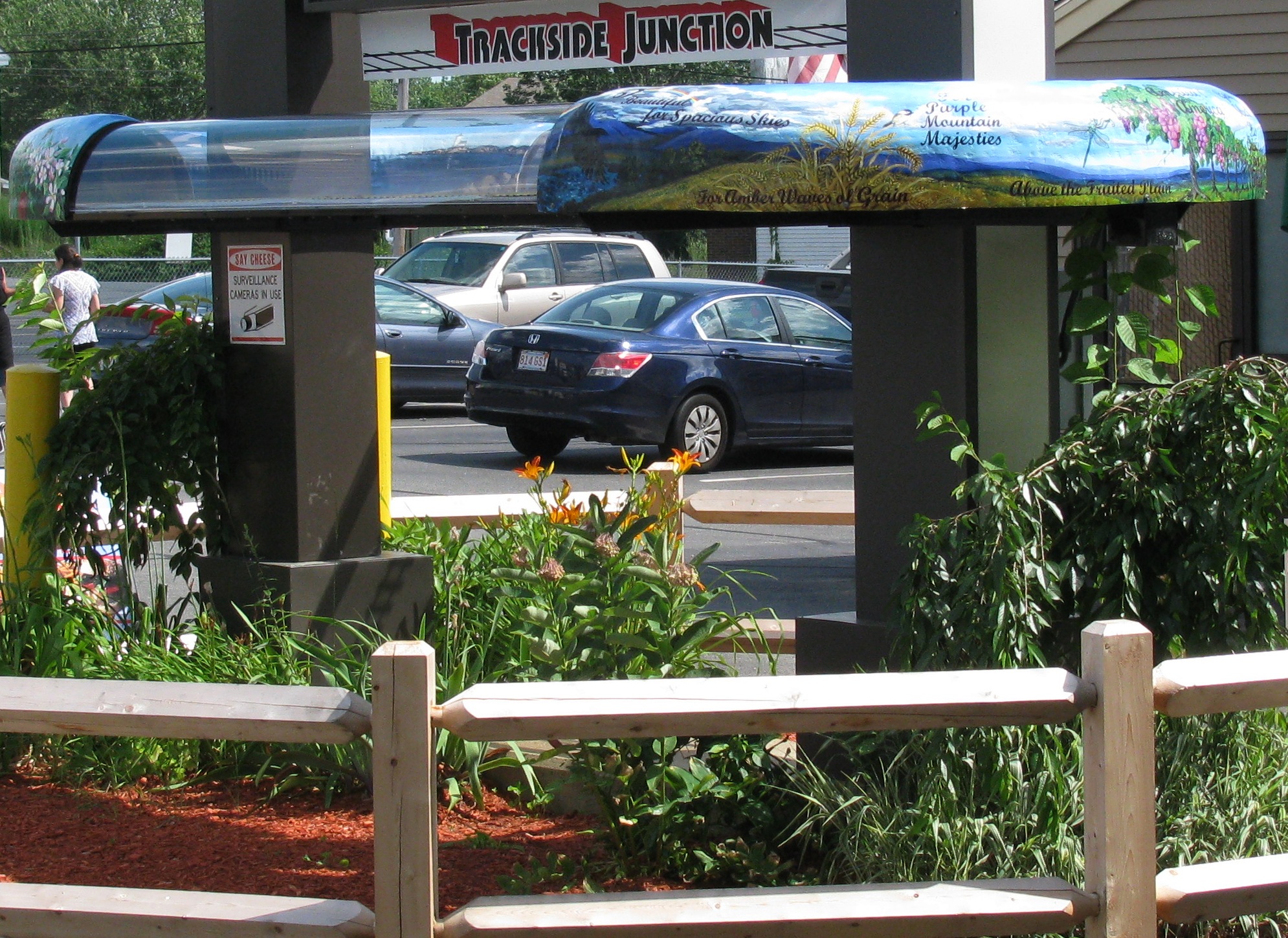 Trackside Junction, Stoughton, MA